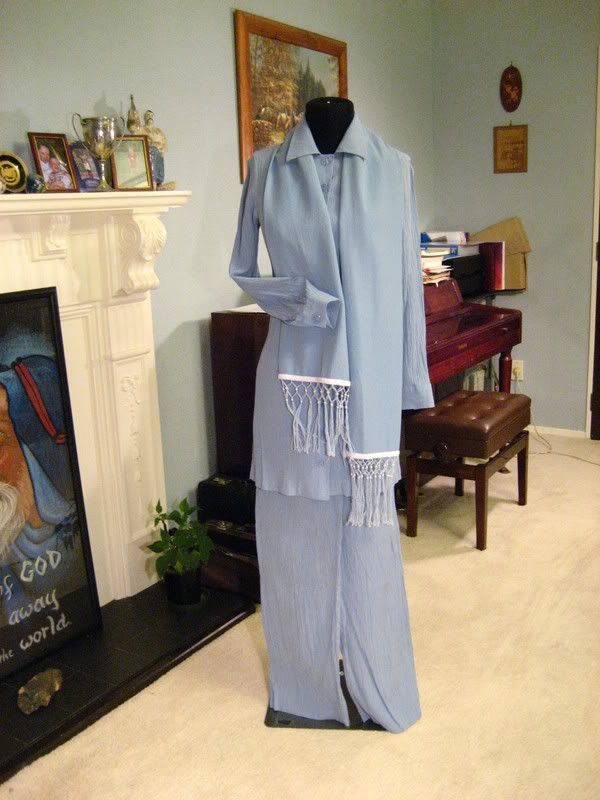 This suit will be for sale once it is photographically recorded. I intended the tunic to be size 10 but the KwikSew sizing and crinkle cotton (which I neglected to pre-wash) disagreed with me about this, so it's really a size 8. There is a white cotton shift to go underneath the tunic. The low-waisted, loose-fitting pants are women's size 10, but the waistband can be easily let out to size 12 or could be taken in to size 8. The shawl is hand-fringed with pearl beading.
You'll see these details and more when I get my camera team, and I'll measure the garments properly to confirm the sizes for international ratings.
Click on the images to enlarge.